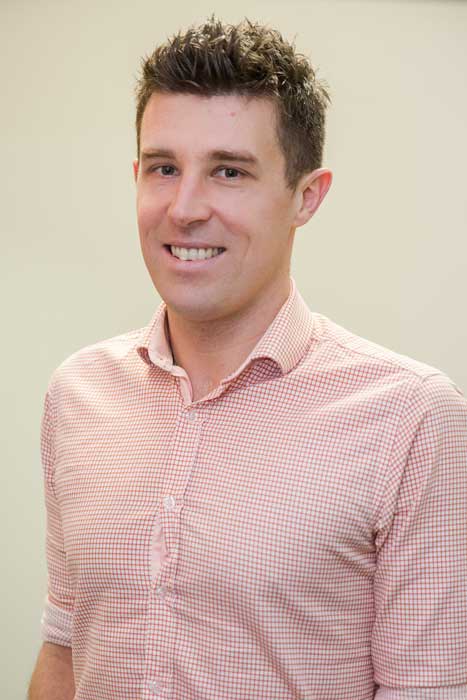 Ryan Twist
B.Pod
hons
Senior Podiatrist & Director
Ryan is our senior Podiatrist, Director of BFAAC and has over 10 years of practical clinical experience as a practitioner. He has gained extensive knowledge working both interstate and overseas, including working with elite athletes at the AIS during his time in Canberra and under the guidance of leading diabetes specialists at Glasgow Caledonian Hospital.
He is passionate about all aspects of Podiatry, but has a particular interest in sports medicine, sports injuries, Prolotherpay Injection Therapy, creating cycling innersoles and helping educate people with diabetes.
Ryan loves working with clients to find a practical solution to their problems. In his spare time, Ryan loves participating in triathlons and competed in the pinnacle of the sport; the Hawaiian Ironman World Championships.
---
Lahni McKenzie
B. Health Science/Mstr. of Pod. Practice
Podiatrist
Lahni graduated from La Trobe University with a bachelor of Health Science & Master of Podiatric Practice Lahni enjoys all aspects of Podiatry, with a particular interest in helping patients with diabetes and lower limb sporting injuries. She has a passion for helping others achieve their goals. 🏃🏽
She also had the pleasure of practicing at National University Hospital in Singapore, seeing patients of all ages with general and high risk foot conditions. She has extensive knowledge of current footwear for sport and causal use after working at Active Feet (a speciality running shoe store). She enjoys traveling and playing netball in her spare time.
---

Fleur Farrington
Reception/Clinic Manager
Without doubt, the heart and sole of both the Podiatry and Physiotherapy clinics. Fleur has a genuine passion for helping others and her "whatever it takes" attitude helps clients ensure they receive the type of care they are after. She has a long background in Nursing working with high risk clients, the elderly and children. When she isn't caring for our clients, she can be found running around after her 4 boys or volunteering her time for their chosen sporting teams. Be sure to ask Fleur to sing a song upon arrival for your Podiatry or Physiotherapy appointment!