OUR PODIATRISTS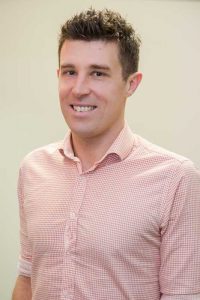 Ryan Twist – Senior Podiatrist and Director
(B.Pod.Hons)
Ryan graduated from La Trobe University and has over 15 years of clinical experience. He is currently one of the Podiatrists for the Essendon Football Club, which is one of the biggest professional sporting clubs in Australia.
Ryan has gained extensive knowledge and skills as a Podiatrist from working both interstate and overseas. He has a special interest in Sports Podiatry, Sports Medicine, Biomechanics (human movement), Orthotics, Prolotherapy Injections and Footwear prescription.
Ryan spent time in Canberra working as a Podiatrist at the AIS with elite and amateur athletes, as well as 12 months working in Glasgow where he was treating a large number of high risk diabetes patients under the guidance of the UK's leading High Risk Diabetes clinic.
Ryan participates in Ironman Triathlons and is passionate about all sports, which enables a more detailed approach and professionally structured return to sport program. He attends regular professional development courses so he can deliver the newest techniques to his clients and help them achieve their goals. He is also regularly asked to appear in Podcasts to provide professional advice to athletes. A list of the Podcasts he has appeared in can be found by clicking here
To book an appointment with Ryan, click here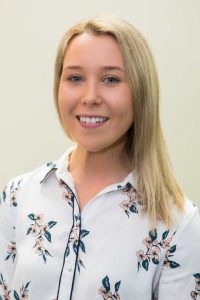 Lahni McKenzie – Senior Podiatrist
(B.Health. Sci. / Mstr. Pod. Med)
Lahni graduated from La Trobe University with a bachelor of Health Science & Master of Podiatric Practice and has over 5 years experience
Lahni enjoys all aspects of Podiatry, with a particular interest in helping patients with diabetes and lower limb sporting injuries. She is now qualified in using prolotherapy injections and dry needling to help treat our patients.
Lahni has a passion for helping others achieve their goals. She also had the pleasure of practicing at National University Hospital in Singapore, seeing patients of all ages with general and high risk foot conditions.
She has extensive knowledge of current footwear for sport and causal use after working with a number of specialty running shoe stores.
She enjoys traveling, playing netball and spending time with her dog, Archie in her spare time
To book an appointment with Lahni, click here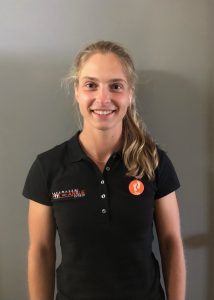 Zoe Theodorakopoulos – Podiatrist
(B.Health. Sci. / Mstr. Pod. Med)
Zoe graduated from La Trobe University with a Bachelor of Applied Science and Masters in Podiatric Practice. She takes an interest in all aspects of podiatry, with greater passion in sports podiatry, biomechanics and patients with diabetes.
Zoe has had experience in hospitals, community health, aged care and private practice settings that have allowed her to help patients achieve a wide variety of personal podiatric goals. She also has a vast knowledge in fitting all types of footwear for different individuals after working in a footwear speciality store for multiple years.
Having participated in tennis at a national competitive level for several years, Zoe underwent many sporting injuries, including a torn ACL leading to a full knee reconstruction. This means she is able to understand the rehabilitation process to get patients back to playing their sport, and is motivated to get them back to their full potential. Zoe is also able to speak in Greek.
To book an appointment with Zoe, click here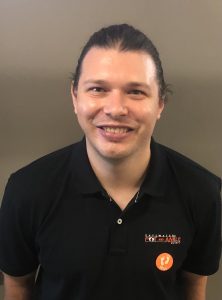 Rhys De Silva – Podiatrist
(B.Health. Sci. / Mstr. Pod. Med)
Rhys graduated from La Trobe University with a Bachelor of Applied Science and Master of Podiatric Medicine
He has had clinical practice working within a regional community as well as the northern suburbs of Melbourne. This has provided Rhys with experience in dealing with people from different cultures and walks of life. Working in these areas has seen Rhys cover a wide range of problems including ingrown toenail surgeries, high risk foot and wound care, diabetes foot assessments and biomechanical issues. Rhys enjoys all aspects of podiatry and has a keen interest in sports podiatry and dermatological conditions. There is nothing more Rhys likes than seeing a patient leave with a smile on their face.
Furthermore, Rhys has suffered from recurrent lateral ankle sprains so he understands the physical and emotional toll of injuries. From this knowledge he can work with patients to develop management strategies to recover from injury and achieve their lifestyle or sporting goals.
In his spare time Rhys may be found battling his way through a run or watching the football
To book an appointment with Rhys, click here
All Podiatrists are members of:
Australian Podiatry Association
Sports Medicine Australia
Australian Academy of Podiatric Sports Medicine